Digital Marketing is a growing industry and icons (usually free icons are available for download) play a major role in website design, content writing, and marketing

.
This post is about various sites where you can have download free icons.
Think about yourself sitting in a corporate meeting?
In fact, do you like boring presentations with a lot of words stuffed or aesthetic presentation that is eye-catching

?
Icons replace the text label that you use in the corporate presentation. 
In any case, Visual language has the power to change the world.
In general, in your day-to-day life, I'm sure there is not a single message sent without Emojis, right?
Moreover, you would have heard words like the fashion icon, style icon.
Likewise, Icons are the showstopper for any digital content.💎
So, stay tuned for the list of 10 websites for mesmerizing and a variety of free icons download. 
Also, don't miss my secret tip to get icons
directly
from Windows desktop.
What are Icons?
First and foremost, let's understand what are icons?
Icons can be emojis, pictures, symbols, images.
❤ "A picture is worth a thousand words" is a usual saying you would have heard, right?
The world is running at a speed that people's attention is reducing.
Icons are the essential part of any digital content as it visually represents the objects, actions, ideas, and even words.
😀Emojis are also part of the icon family which depicts the emotions while messaging.
💯Survey shows that visually appealing content with icons gets more attention than content with only words.
Obviously, the most used icons are the male and female icons.
But are you aware there are millions of icons for each thing you can ever imagine?
✔Icons are incredibly important and it's pretty easy to get wrong. ❌
Benefits are using Icons in Web Content
Important to realize, there is a tremendous use of having icons in your web content. They are
Drives attention

Induces interest

Creates curiosity

Creates Impact

Straightforward communication visually

Increases understandability

Depicts your personality

Easy navigation

Simplicity

Promotes Diversity
Let's get started with the list. Bookmark this post for future reference. 
10 Websites for Downloading Free Icons
To begin with, Flaticon is the first site I'm going to walk through with.
Freepik

was founded

in 2010 by brothers Alejandro and Pablo Blanes, along with their friend Joaquín Cuenca, founder of Panoramio (acquired by Google)

.
Alejandro felt the urge to create a platform where designers could find free graphic resources

.
Furthermore, Pablo and Joaquín supported his idea and that's how Freepik Company
was created
. 
Since then, their Universe has been expanding non-stop, creating two new projects: Flaticon and Slidesgo

.
Features
They have +6.8M Icon and stickers for any project, big or small.

Free accessories that allow you to organize, create and save time on your designs.

Edit the color of your icons, change the size and download them in all formats, SVG, PNG, EPS.

High-quality animated icons

The best Interface icons for your projects – +5,100 SVG and web font-optimal vector-based icons for web, iOS, and Android applications.

15,000 stickers to share with your friends – Download Stickers for WhatsApp, Instagram, Facebook, and mobile devices. + 15,000 stickers with quality. Format PNG, SVG.

Get Pro version to get free unlimited downloads and use of editor @ the monthly price of $13
2. Iconscout
Add magic to your design in 30 seconds is the tagline for Iconscout.
The specialty of Iconscout is that it can integrate with lots of applications.
Work faster and Save time with Apps and Plugins. More than 4.1M icons pleasing to your eyes is the uniqueness of Iconscout.
Similarly, the extra good news is that this is available as part of the canva app.
It means you can use it in your canva designs like plug and play.
You can get 3D, Illustrations, Iconscout has integrations with Figma, Adobe XD, Sketch, Illustrator, GSuite, and MS Office

.
They also provide the Free asset of the day – Free Download of an illustration.

Use plugins to find assets without leaving the tools you're using.

Tons of Online Editor tools to change layers, colors.

You can also become a contributor by creating unique Icons.

Get Pro version to get Free downloads of unlimited downloads and no attrition.

With the monthly price of

just

$13 billed

annually

, you get a royalty-free digital license.
3. Icons8
Icons8 allows designers to express their ideas, providing the right design elements at the right time

.
This platform

was founded

in 2001 in the United Kingdom.
Icons 8 is a visual software program that includes a library of over 180,000 icons, pictures, vectors, and interfaces graphics

.
They also have a slew of free design elements and creative editing tools to help artists express themselves

. 
Indeed, this is my favorite as they have a hell of a lot of unique collections

in terms of

Emoji, Fluency, Outline, etc.
Choose from 32+ icon types and combine them in one design with
just
a few clicks. 
In a matter of seconds, designers can recolor icons, apply overlays, and create icon typefaces

.
You may also add icons to any software by dragging and dropping them.
Icons, illustrations, photos, music, design tools, and a lot more are in store in Icons8.
Apart from Icons, they also have design tools and applications which you can download from Microsoft Store

.
1. Pichon Icons: A free offline library and icon editor.
2. Lunacy: Graphic design software with built-in resources.
3. Ouch! Vector Illustrations: A free archive of illustrations from top Dribbble illustrators.
4. Photo Creator: An AI-powered photo editing tool with tons of studio stock photos.
5. Vector Creator: A free tool to create and edit custom vector illustrations.
6. Smart Upscaler: A tool to enhance image resolution with AI so you can enlarge without sacrificing quality.
Features
Icons, Vector Illustrations, Stock Photos, Royalty free music, and a lot more.

Affiliate program

Free and license version with an affordable plan

Freebie of the day

Get Pro version to get Free downloads of 100+ Icons, Photos, Illustrations, Music @ just a monthly price of $13
4. Vecteezy
Vecteezy is a platform that offers millions of free vector graphics contributed by artists from all over the world
.
The purpose of Vecteezy is to inspire and simplify the creative process.
Moreover, you can Download Free Vector Art, Clip Arts, Icons, Stock Photos & Stock Videos.
Of course, this is my second favorite. ❤
To illustrate, the set of processes for constructing visual images

directly

from geometric structures defined on a Cartesian plane, such as points, lines, curves, and polygons,

is known

as vector graphics

.
Additionally, Vecteezy

is trusted by

the world's top brands like Amazon, BBC, Facebook, Disney, Google.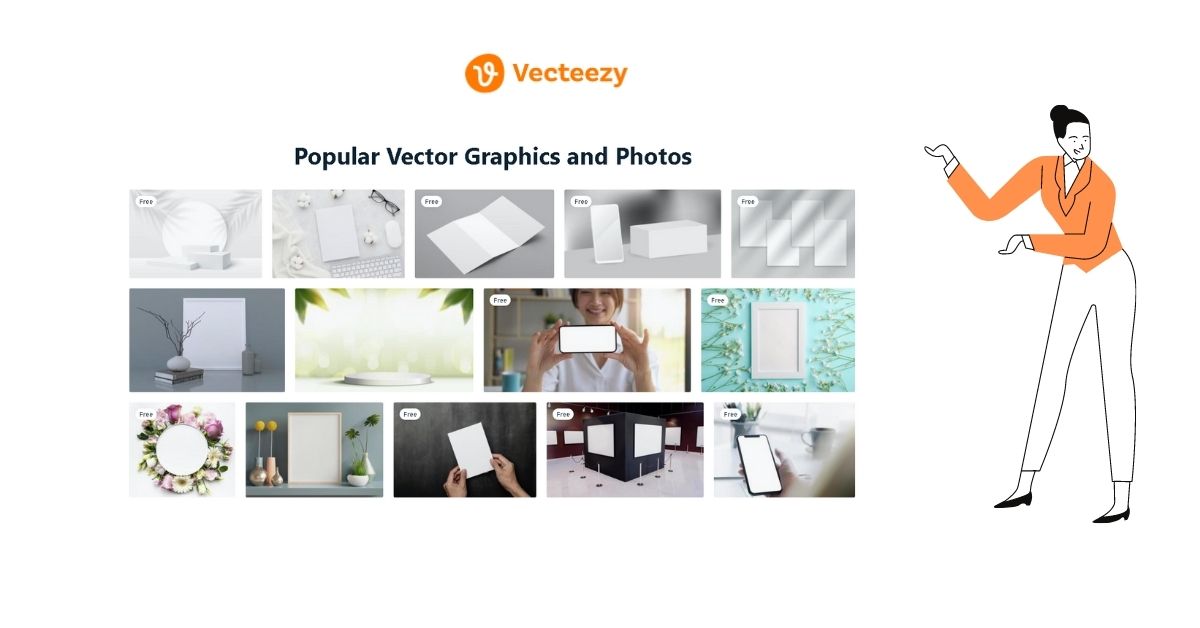 Features
Vecteezy Editor is very useful to edit vectors

quickly

and

easily

online.
Vecteezy offers vector graphics

in terms of

Banners, Backgrounds, Patterns, People, Landscapes, Flowers, etc

.

Millions of Free Resources – You can use most of them for free, but their premium plans are very affordable as well.

Fresh content every refresh

Highly customizable

Easy interface for anyone who has no experience can design to edit images in a complete way.

Get Pro version to get access to the entire library of images – $4.50 for Yearly & $7 for Monthly Subscription
5.

Freepik
As the name says, it has a huge amount of stock photos, vectors. Their specialty is their collection of designs for every festival.
Freepik is one of Europe's fastest-growing start-ups. Additionally, it is part of the Flaticon brand.
You will lot of inspiration and ideas.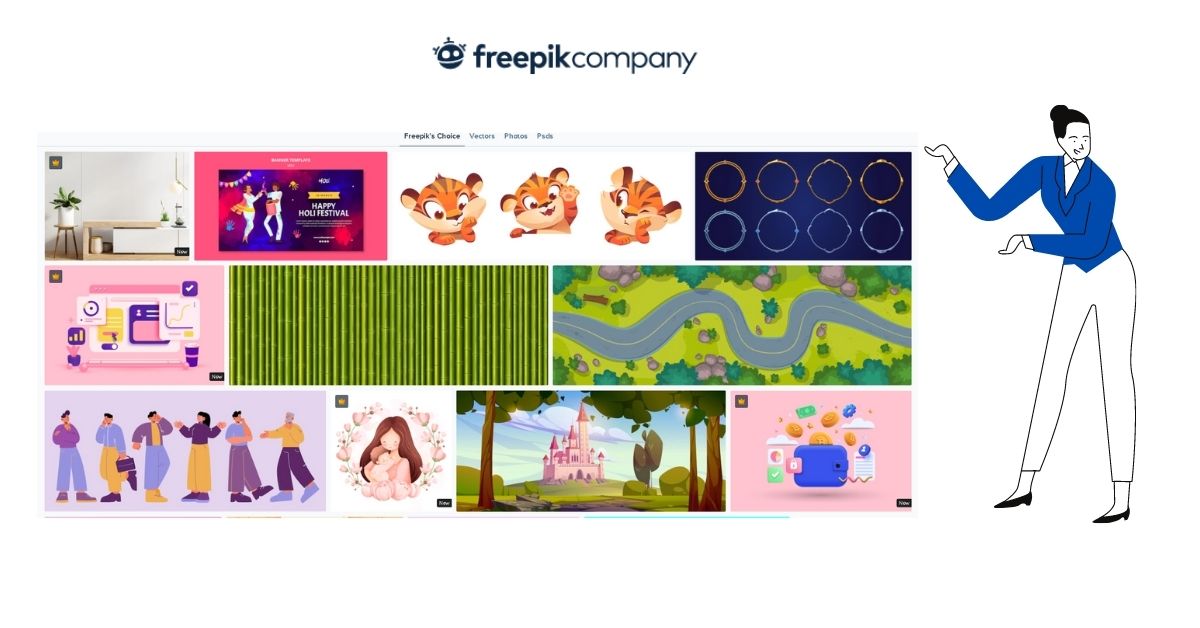 Features
Vectors, photos, and PSD files can be adapted to any creative project.

Current and trending resources with design references that are in fall categories like fashion.

Get Pro version to get access to the entire library of 100+ downloads per day for just Rs 849/month.

A great variety of imagery and as long as you have adobe illustrator you'll be in good shape. It's a great source of inspiration and ideas. A great resource for designers!
6.FreeIcons.io
Freeicons.io is the third most favorite. You name the category, they have the icons for you to choose from.
The largest database of vector icons. From time to time, they include a wide variety of ranges for use in websites, printing, social networks.
Freeicons is a collection of high-quality icons in SVG, PNG, AI, EPS, and PSD formats. It is apt for designers and developers to use in their personal and business projects.
Moreover, they are a successful design team that gives away free goods and services to individuals who can't afford to pay

.
Features
Wide variety of options to choose from free icons. Almost you get everything here.

Social Media, Shopping, Business, Achievement,

Eco-friendly,

and a lot more categories.

Get Micro version of 10 downloads/month @ $4 and Starter pack @ $14 for 50 downloads and Unlimited pack @ $34 on monthly subscription

.
7. Material Icons
Unlike other sites where you download the icons, Material Icons offered by Google are available for download, or for use as a web font via their API

.
So, what are Material Icons? 
Have you noticed the icons across all the digital spaces like Search, Home Page, Done, Info, etc? 
📗 Material Design icons are delightful,

beautifully

crafted symbols for common actions, available in a variety of styles (filled, outlined, rounded, two-tone and sharp)

.
Features
Self-hosted or served from Google Web Font servers.

All recent web browsers support it.

CSS – To color, size, and position the elements.

Vector-based: At any scale, retina displays, and low-dpi display screens, it looks fantastic.

Grab the latest stable zip archive (~310MB) of all icons or the bleeding-edge version from a master.
The material icons are available from the git repository.

It contains the complete set of icons including all the various formats we are making available.
8. Noun Project
Noun Project is building a global visual language that unites us. 
It is a language that allows quick and easy communication no matter who you are or where you are. 💌
They have a wide variety of 3 Million Icons and Photos for free download.
9.PngTree
As I have noted, PNGTREE is currently celebrating its 5th Anniversary. pngtree is the platform of PNG images, Backgrounds, Templates, Text effects, Banners, Wallpapers, Vector, Icons, and a lot more to choose from.
There is a lot of controversy about if their collections are legitimate with Copywrite.
Nevertheless, the collections are something you can check once in a while.
Millions of PNG Images, Backgrounds and Vectors for Free Download | Pngtree
Feature
Get lifetime access for a one-time payment of $199. You get unlimited downloads with commercial licenses.

You have options to search based on color, type, format, and category.

To add to it, you can also

easily

pin it on Pinterest as well.
Pngtree pictures

are designed by

contracted designers.
Compared to other sites, all the pictures of pngtree

are copyrighted

.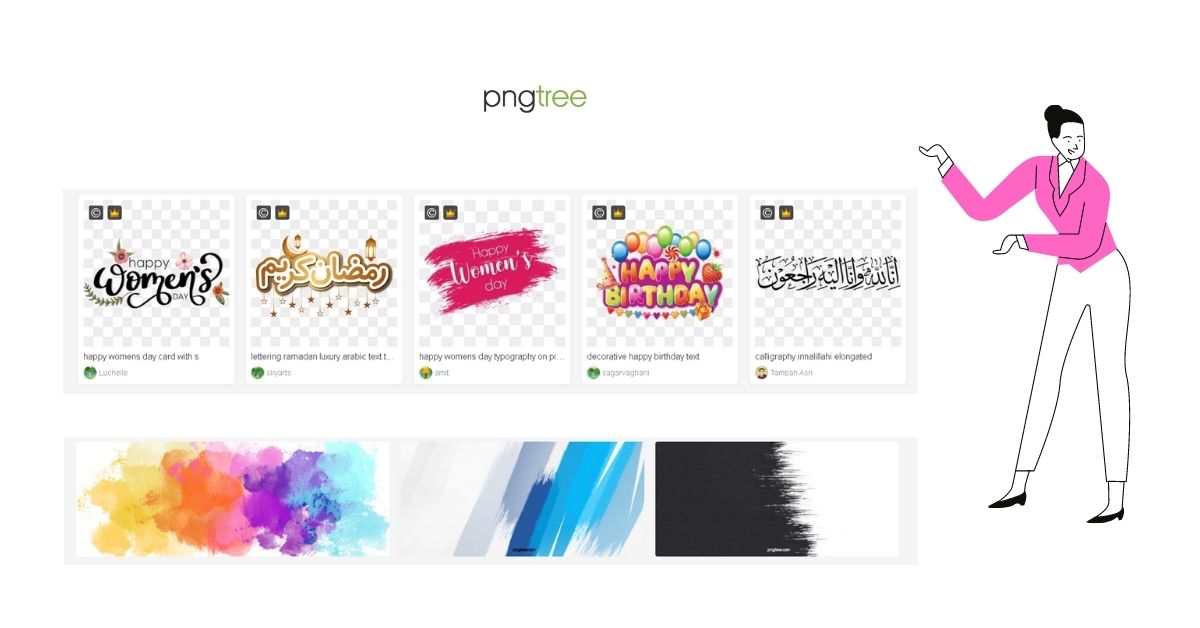 10. Iconshock
Lastly, now we have come to the 10th Website that you can vouch for free downloads of beautiful, colorful icons are Iconshock. As the name depicts, you get shocked when you see their collections.
This site has been featuring over 2 million icons, 400+ icon sets crafted over more than 30 design styles. Several categories and industries to explore and find any icon you need no matter which niche you're into!
Their other products are ByPeople + Iconshock + Artify + OptimizeImages + WpThemeGenerator.
In a similar fashion, they are a team of designers, developers, and communication ninjas, that since 2016, strives to bring you quality assets and design products.
Iconshock – 2 million stock icons and 800 icon sets
They provide deals ranging from big design bundles to special SaaS subscriptions, utilities, and software for graphic & web designers, webmasters, small business owners, programmers, and freelancers.
Avatars Icon Creator Pack

Stock Colorful Logo Templates Pack

1000+ Gradient Vector Shapes Pack

Hipster Vectors For Vintage & Retro Designs

Retro & Vintage Vector Graphics
Features
One drawback is you need to give attribution which is needed with a Pixel perfect design for the small sizes

You need to use Facebook or Google account to download.

Beyond 30 useful industries and 30+ styles to choose from.

Vector source files are provided for most of the sets.

Get Premium model pack $79 yearly subscription and lifetime deal $100.
Bonus Tip – Download Free Icons
Finally, here I'm with two of the bonus sites where you can get icons, emojis to use in your graphics.
The first one is quite familiar to all of you.
1️⃣ Canva has a lot of inbuilt icons, elements that you can use directly in your design.
The second one is something many are not aware of.
2️⃣ Windows Desktop. Don't be shocked. Just press the shortcut Windows key + full stop (.) and you get tons of icons to select like this.
The most wonderful part, you can use this shortcut on any page, in any app that you use on your Windows desktop.
✔❌❤💯✅😡💔▶6️⃣🥇🚗🏃‍♀️📱
What for waiting. Just press the shortcut and see the magic.
Hope you enjoyed reading this article.
Do drop your comments on your favorite source for free downloads of Icons.
Read more about the digital tools here.